With an influx of fake Native American jewelry, the market has surprisingly become more interested in attaining the real thing. Maybe's it's the mindset that, "if it's good enough for people to fake it, it must be valuable." On some level, I would agree. Native American jewelry is a booming industry in the Southwest and even spreads to certain countries across the world, those that have developed the same wonder and intrigue about Native American culture.
There is a key difference between Native jewelry that was popular 20 years ago and Native jewelry that's taking the world by storm today, the quality. People are looking for the good stuff. I'm talking about intricate squash blossom necklaces and ornate Navajo cuff bracelets with huge turquoise stones set into finely shaped sterling silver. They want craftsmanship and the trademark that comes with these proud tribes.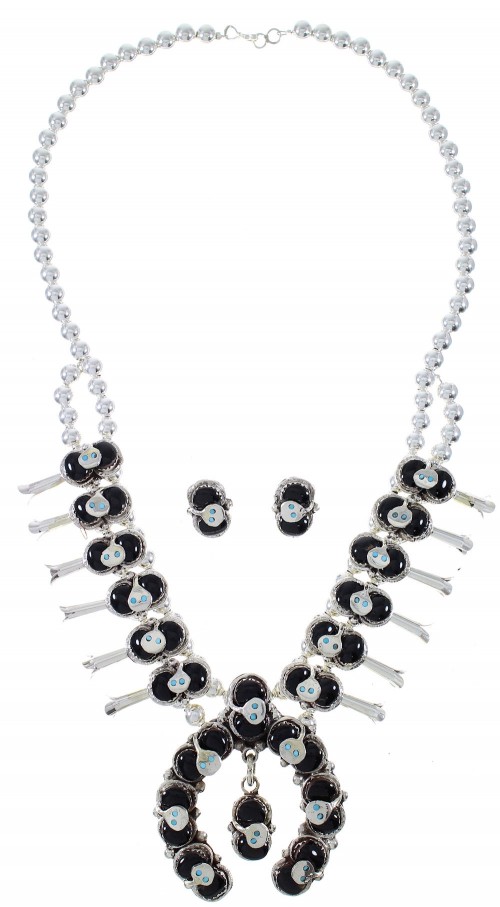 Learning what makes high-quality Native American jewelry and the hallmarks that tribes use is the first tool that people need to learn. You might find a necklace in a pawn shop for 50 bucks and come to find later it's worth thousands because it was made by Zuni artist, Effie Calavaza.
Take a look at another blog post I wrote to help you learn more about identifying quality Native American pieces.
Going back to my original point, people are starting to flock to Native American fashion in ways they never have before. This year has become a renaissance of new and inspired ideas. Native artists are even exploring new depths to their art with contemporary revamps.
You might be thinking I'm a little biased . . . and you'd be right. On the other hand , if you look at the "Native Designers at SWAIA Haute Couture & Pret-a-Porter Fashion Show" and huge names like Bethony YellowTail, you'll find individuals that are making waves in the fashion
community with designs that pay homage to their Native American roots.
The question, "Is Native American jewelry back in style?" isn't really relevant anymore. It's more of a fact. Native fashion is becoming its own contemporary art form and you have to get with the times before they leave you in the dust.
Take a look through my other Native American jewelry blogs to see how you can dive into the latest fashion trends and find top quality Native jewelry.
Is Native American Jewelry Back in Style?