Sometimes I like to take a break from talking about Southwest and Turquoise jewelry to reflect on current events in the Native American community. Over the week of March 22, Hillary Clinton received some pretty high honors from the Puyallup Tribe in Washington. All across the state, leaders of the tribe met at Chief Leschi Schools at the reservation for a roundtable discussion.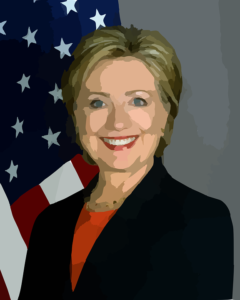 As I understand, Hillary Clinton stopped in to listen and learn as part of her Itinerary. However, she was met with gratitude and praise, even being draped in a traditional blanket of honor and protection as the school they stood on was created as a result of the tireless efforts her husband put forth to help the Native American community during his time as president.
I'm not really one for politics but I think it's heartwarming to see Tribal Council Members Maggie Edwards and Vice Chairwoman Roleen Hargrove present her with such a high honor and tear up during her speech.
My Personal Opinion on the Matter
To me, focusing on the Native American community to support them and showing a general interest in the environment is something that Washington needs to put more effort towards. During this discussion, topics like cleaning up major rivers and passing legislation to increase fish populations came up. All of which Hillary Clinton seemed genuinely interested in and willing to support. I feel these are important topics that are often overlooked during the debates, with candidates primarily focusing on the economy and foreign affairs. This was a nice change of pace from the usual campaign topics.
This year has not been so fortunate to the Native American community, with multiple spills and contaminations, and an ever decreasing budget; it's great to see candidates such as Hillary Clinton and Bernie Sanders meeting with tribal leaders to discuss issues that impact the environment as well as this proud and beautiful culture.
Native American Culture and Values
A large part of my passions for nature and the jewelry I promote on my blog stem from Native American culture. I believe it's important for politicians, like Hillary Clinton, to support these communities and the wonderful artists that come from them.
Native American culture respects and honors nature. Many communities use the natural resources provided by rivers to drink, wash, and even bathe. Their support of government-sponsored bills to protect these natural resources comes from the most sincere and genuine of intents. Hillary Clinton or any candidate willing to speak with tribes about the betterment of their community and the environment definitely has my attention.
Hillary Clinton Gains Support from the Native American Community