Spring is almost upon us and translates to a new season for jewelry. For Easter, my entire family likes to get together for a barbecue at this beautiful park in the neighborhood where we grew up. As I stood there, devouring potato salad, I watched all the kids in our family look for eggs out in the field. I got a chance to see all the lovely colors that decorated the trees, the eggs, and even the tablecloths of our foldable tables. This got me thinking that spring is such a wonderful time to re-invent the wheel. It embodies renewal and breathes life into plants and other flowers to create a truly magical time of the year.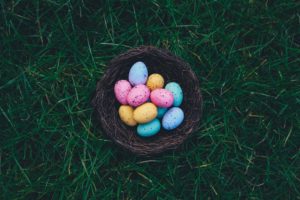 So what jewelry piece could I wear that shared this same spirit and vibrancy? Then, the answer came to me!
Multicolor jewelry pieces are the perfect items to embody this time of the year. Just like the season of spring, this type of jewelry incorporates a variety of different stones to create breathtaking pieces of art.
What is Multicolor Jewelry?
Often using stones like turquoise, magenta, black jade, and much more, this type of jewelry can use colors to create small images on bracelets, necklaces, watches, or anything else you can imagine. They also set the stones into interesting patterns for more of an abstract look. The multicolor jewelry pieces I've seen often depict the Southwest region. Images of pueblos and mountains under the night's sky are common to see in this type of jewelry.
I keep looking at the different hues in multicolor jewelry pieces and can't help but think of spring. As each stone is meticulously set in sterling silver, the art chosen, colors, and natural materials used are the perfect complement to your spring collection.
If you want to try quality multicolor jewelry, I have the perfect place that offers discounts all year round on some very vibrant pieces.
I've become obsessed with buying new multicolor jewelry ever since my Easter excursion and I'm not regretful in the slightest. In fact, just the other day I bought a beautiful multicolor horse ring that brought the spirit and beauty of nature to life for my spring wardrobe.
If you want to try something new for this time of renewal, I highly suggest checking out some quality multicolor jewelry pieces to add to your collection.
Fashions for Easter and Spring