After getting to experience the amazing Gathering of Nations festival last year, I decided to go again for the 2016 festival as well. If you didn't get a chance to read my last article on the matter, The Gathering of Nations is the largest Native American Powwow in the United States and features hundreds of dancers, performers, singers, traders, and so much more. This April marks their 33rd annual festival and it only seems to get bigger and better each year. It takes place this month from the 28th through the 30th. The number of people that attended last year was just insane.
After my last visit, there were two main things that I wanted to put first on my list ahead of anything else at the event. The first is the inspiring Miss Indian World. The event was so beautiful last year and it was great to see these amazing women showcase their talents and represent their tribes. The second are the Native American artisan traders.
I'm specifically in the market for a new turquoise jewelry piece and I plan to get it here. After doing the research and writing my article about investing in turquoise, I haven't been able to find a new Native American piece to add to my collection. This is definitely the place to break my dry spell for turquoise.
Last time I was there I came across a beautiful Native American beaded turquoise necklace but I passed on it to get more food. I hope that doesn't happen again but I can't speak for my stomach, unfortunately.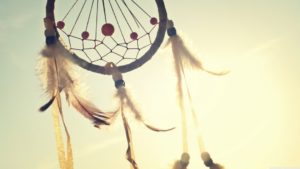 I was also excited to see that Judith Hill from "The Voice" would be giving a live performance at the festival as well. I didn't really get a chance to see any of the band performances the last time I went. I really just listened to the traditional Native American drum players that were scattered throughout but this time, I have a plan of action and I'm sticking to it.
This time, I'm going with my husband so things should get pretty interesting. Based on my previous experience, I recommend the Gathering of Nations to anyone that has the time to head down to New Mexico to see all these amazing Native American performers and artists share their culture with the world.
Gathering of Nations Powwow Part II