When I was studying pottery in school, many moons ago, one of the first lessons I was taught was about famed pottery artist, Maria Martinez. Her work became internationally known as she introduced Native American art and culture on a global platform.
What I found unique about her work was the consistent use of black ware pottery. The smooth and glossy surface combined with the gray patterns mixed to create a style all her own.
Native American pottery is one of the oldest art forms that continue to evolve. Native tribes have been making pottery for thousands of years. Even for decorative use, pottery has played a major role in the landscape of their culture and traditions.
The work Martinez did in her lifetime will go down in history.
I know there might be some people out there that don't see the value of a pot but to understand the significance, you really need to look more deeply at Native American culture. Nature is held as sacred among most tribes. Pottery served as a tool to carry the life-giving substance of water from nature to the village, to children, husbands, and mothers.
Since that time, pottery has been made and incorporated into their ceremonies to symbolize this connection to life and nature. Life simply could not be without nature.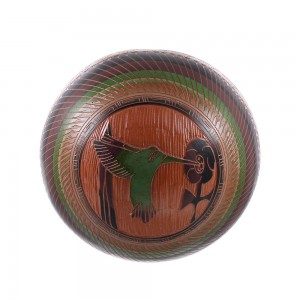 When Native American tribes became a trading society, they started to create these pieces more intricately. Some are woven with beautiful Native patterns and others are painted to tell entire stories. No matter how you look at it, Native American pottery tells a story and Martinez's pots are imbued with these traditions and are some of the most unique pieces to date.
If you haven't really taken the time to see these pots in a museum, I highly encourage you to do so. I also purchase Native American pottery pretty frequently. Martinez isn't the only one that can spin clay into gold if you know what I mean.
If you want to check out some amazing artists and purchase their work, you can find some at NativeAmericanJewelry.com.
Thanks so much for reading and keep on the lookout for new posts!
The Lasting Impact of Maria Martinez