Jewelry isn't the only thing I cover in my blog; I like to go into fashion as a whole too. What many people are wondering is what they should be wearing for 2017. This year has seen some pretty radical designs and redesigns that it's hard to single out any one trend that should follow us into 2017.
But is it really that random? We've seen the reemergence of chokers and people have even brought back high-waist jeans. What do these things have in common though? The answer is pretty simple; they all follow the romantic pattern of wanting to exemplify the past.
For generations, people have always looked at one era or another and found something they like. You've probably done this yourself. Just like the concept of Woody Allen's "Midnight in Paris," people long for a "Golden Age." In 2016, designer have been taking from the 60's through the 90's to develop their styles with contemporary cuts to fit modern fashion and that has pretty much directed the flow of how 2017 will go.
So what does that mean for you? You might be asking what era you should go with in 2017. Well, some of the top sources, like Vogue and Elle, have the answers you seek. Some of the latest and greatest styles venture further back than Woodstock and The Cure and pull from the Victorian era to bring you "Victoriana."
There are also some designs that take from the jazztastic world of the roaring 20's and everything in between.
What You Should Wear for 2017
For your dress wear, you need to look at contrasting black and white pieces that utilize familiar Victorian-era styles. Some pieces that are becoming more and more popular are the new-gen corsets, chokers, and frills.
From the glorious golden age of jazz, beige pastel dresses that are reminiscent of ballet attire are becoming all the rage.
You also might want to consider general patterns. Stripes and checkers on pea coats and stiffer dresses harken back to turn of the century English Royalty. The monotone palate combined with stiff material and these patterns are both elegant and professional. I advise looking into tartan.
Another element that fashion designers are running with is the classic military jacket. The dark green tone and pea coat cuts are being redone to give women a powerful and bold new look that is delightfully familiar.
Fashion Jewelry for 2017
First and foremost I am a jewelry blogger so I would be remiss if I didn't add some accessories to the list for 2017 as well.
Since Victorian era seems to be the main inspiration for fashion designers, a great pair for these styles is lapis lazuli pieces. They were the go-to stone of royalty and the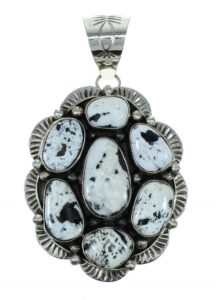 queen herself, so much so that they are often referred to as the "Royal Blue" stone.
Since the palate for 2017 seems mostly black and white, you can continue that motif with some Onyx and Buffalo turquoise.
If you're going with the stripe and checkered designs, a good accessory for those would be cuff bracelets, depending on the color you choose. While these patterns are often in simplistic, adding a little splash of color to cohesively continue the flow of your outfit is a great way to take your outfit from just chic to unique.
2017 seems to be all about duality and the flow of time. The best thing about modern fashion is that it can draw from so many great styles. If you really want to impress next year, then take some of these ideas into your own style and make something unique.